This is the time of cut-throat competition where in order to be successful, you have to keep on innovating. So as to attain higher growth, outsourcing is the key. Those who have gotten on the train of outsourcing are becoming the leaders.
Benefits of outsourcing:
Reduced costs
Improved service quality
Enhanced satisfaction of customers and clients.
Data entry outsourcing is becoming highly sought-after service and comprises both online and offline data entry. These services are much needed when it comes to attaining a good business position. So, if you are looking for an offshore data entry company that you can bank upon with the success of your business, then get in touch with us. We are E Virtual Services, and we offer a wide array of Information Technology enabled services, such as data entry, data processing and data conversion with utmost level of efficiency and accuracy.
With us, you can expect quality service at competitive rates. Not just do we offer our services in India, but we also extend data entry services in the USA. We realize that keeping a track of your data is a cumbersome process which needs professional expertise, which is why we recommend hiring us. A dependable data entry services company such as ours will meet your needs and demands well within your budget.
Since data entry is the most indispensable function of any successful organization, it must be tended to with expertise that can help boost the performance and competence.
At EVS, it is not just the expertise or cost effectiveness that we vouch for, we also assure prompt response and 24 hours helpdesk response and online support. We also offer online chat support on all prime messengers such as Skype, Yahoo, MSN and AOL. We work with the intent to offer nothing but 100% satisfaction. This is why, our data entry services are recognized for speed of response and accuracy backed by quality of service.
Our offerings include:
Online Data Entry, Offline Data Entry, Image Data Entry, Insurance Claim Entry, Database Data Entry, Book Data Entry, Yellow Pages Data Entry, Directory Data Entry Excel Data Entry Legal Document Entry and Accounting Data Entry for Offshore Clients.
We deliver your requirements within the stipulated time period.
If you are looking to enhance and maintain your precious data and information, the experts at E Virtual Services can be trusted upon for accurate services at pocket-friendly rates.
Data Processing Services
Data Processing is the fastest growing Knowledge Process Outsourcing (KPO) service in India. All industry sectors and organizations require quality data processing services to beat competition and prosper in today's business climate.
Data Typing Services
Data Typing is undoubtedly among the most sought after job opportunities on the internet. Data Entry is actually a task that involves the transcription of data into some other type, which is normally a computer program. Despite the fact that data entry is essential, it is also a non central procedure that can be simply outsourced.
Data Conversion Services
Data conversion is certainly the transformation of computer data from one particular structure to another.It is generally modifying the actual format of the existing data into a new format of ones present usage. It is described as the customization of data structures to comply with innovative as well as diverse specifications for the data files.
Data Cleansing Services
Data cleansing services aim at streamlining data in the most methodical and organized manner. Data Cleansing Services are heavily outsourced to EVS by clients all over the world.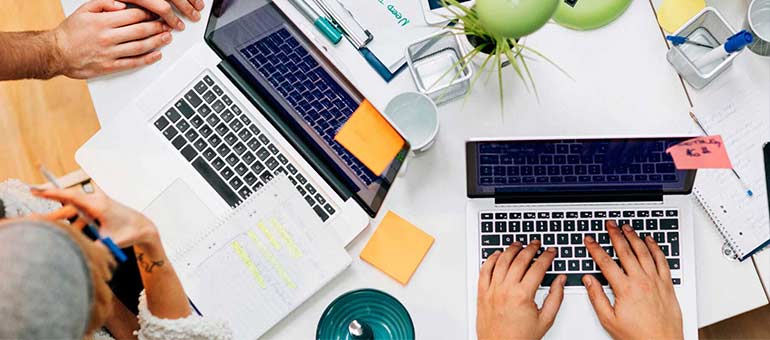 Your Data, Our Service
Evirtual Services is the fastest growing ITEs and data entry company, has produced thousands of satisfied customers in all parts of the world.
Higher Security & Highest Confidentiality in
Cost Effective Data Entry Services
Data processing services
Data Conversion services
Why We Are Unique?
Great Team: At E Virtual Services, highly competent professionals who excel in accuracy and speed spearhead the data entry operations.
Unbeatable Efficiency: Unparalleled efficiency and value for the business
Competitive Advantage: Provides Immense Competitive advantage over other competitors.
Need Virtual Assistant
Fill The Form To Receive A Free Quote and Free Trial Now !!
Testimonials
E Virtual Services allowed me to grow my business rapidly. I hired an assistant to manage my orders, and also up to 5 people who repriced my inventory during my peak ordering season. I was able to cut my labor costs by over 50%, which allowed me to increase profitability and sales faster than I ever would have dreamed! I will recommend this to everyone I know! Cheers!

Michael Felder
I used the internet research and accounting services of E Virtual Services. They gave me great results at a great price. I would definitely recommend this company to anyone looking for these type of services.

Vinni Lohiya
I realized that my business needed a Web Site and had been calling around for price quotes when I got a call from E Virtual Services. They, by far, had the best bang for the buck with their Web Site design package. Im so pleased with my Web Site and have already seen an increase in business in the last two months!

Nancy Kremer
I own a small motor manufacturing company and decided to switch my customer support call center to E Virtual Services. I wasnt sure how I would like it, but after trying it, I was very impressed with the professionalism and efficiency. Making the switch saved me 52% on labor costs, and was one of the best business decisions I have made in a while. Thanks again!

Robert Brown
These guys designed and registered my website for me, and all I have to do is pay a low monthly fee for them to host and maintain it. Within the first 2 months my business had increased by around 30 percent! I would strongly recommend their web marketing as well. Overall I give these guys 2 thumbs up!.

Carl Reece
I used their SEO services and was able to increase my web traffic last month by 78%! I have seen a big increase in calls and people stopping in my store as a result. Kudos to the E Virtual Services team and thanks again!

Josh Ackermann
These guys designed me a professional website for my insurance business for about half of what most of the other companies were quoting. I was really impressed with the result too! Thanks

Tricia Smith